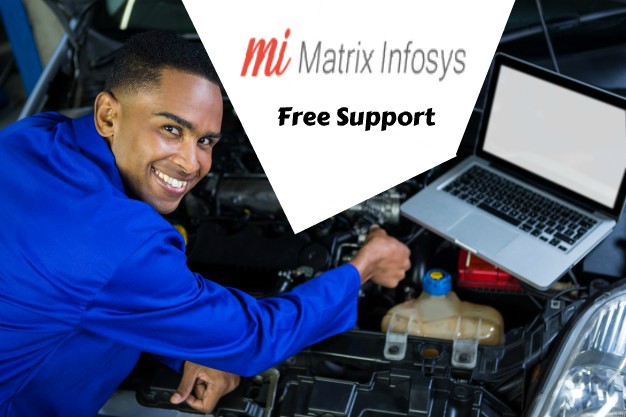 Be it your personal computer or your office machines, computers can break down any time. It can be due to certain technical issues or sometimes it can be due to mishandling. Whatever may be the reason, we at Matrix Infosys, understand that computer break down can be a major problem. Almost data of every work we do is stored in the computer, so work can come to a stop with the computer malfunction. For all these issues, we at Matrix Infosys is offering Free computer technical support services in Kolkata.
Be it a total blackout or a minor issue give us a call right away. Our representative will reach your office or service location within the minimum possible time to help you recover from the problem. Our team at Matrix Infosys specializes in data recovery and technical repairs of the motherboard, hard disk, and memory cards. You can also give us a call for issues related to printer and software. We understand that you might be unsure about trying a new vendor in place of your familiar service providers.
Matrix Infosys is thereby offering all these services and many more absolutely free for a limited span of time. Free service does not mean poor quality or warranty less service. All our services are top best in the market standard, prompt service being our USP.
Try our Free computer technical support services Kolkata offer to avail long term facilities as well. AMC will be done absolutely free if opted for in this time.
Wait no more. Give us a call right away to repair and solve all your computer technical needs and issues absolutely free.