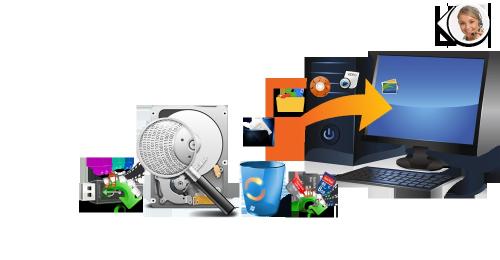 After working for about a decade in the sector of hardware and software I have seen a sharp growth of the computer and its accessories sector business. Even 10 years ago the need for desktops and mainly laptops were limited to most industries and companies. But now computers are no more an added digital advantage, it has secured its place as a necessity in today's world. Corporates to students all use computer day in day out for their work.
Not only mere desktops and laptops, more and more people are now using other computer accessories like hard disks, pen drives, and printers. With increasing usage, there is a growth in need of computer repair. With the periodic advent of latest technologies, software, and virus these devices face a lot of issues both in terms of software and hardware. So efficient and latest repairing and up-gradation centers have spread their wings all over the city and suburban.
Another, important aspect for this centers to keep a check on is the speedy repairing facilities. Customers nowadays are much busier and do not like to keep their devices un-used for a long span of time. Therefore on-time services with guarantee have become important. Keeping mind the all these, here is a list of Top 10 Computer repairing center in Kolkata-
MATRIX INFOSYS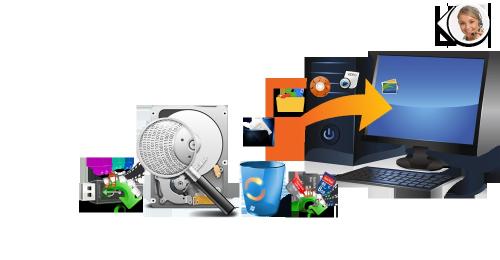 Located at the prime location of 21, Chandni Chowk, Bowbazar, Kolkata- 700072, matrix Infosys is one of the leading computer repairing center in Kolkata. Their skilled technicians have years of experience to help you with any problem faced regarding monitor, keyboard, motherboard, CPU, printer, software, office installation or any anti-virus.
They are equipped with technologies to repair the latest devices of almost all brands starting from Hp, Lenovo, LG, Acer, Asus, Dell, Sony etc. Not only this, their technicians are trained to repair MAC notebooks too. Other than these, they have data recovery and back up services, They experts help the customer upload and recover all data from the cloud with no hassle. Network support is the latest on their service list.
They can help you put up a wireless network in your home and office for seamless online facilities. Desktop assimilation is also done here according to the customer's choices and preferences. Also, they provide AMC for labs, school, college and corporate offices. Even for personal computers, they have home service options. Their on-time delivery and guaranteed spare parts and low cost have made them favorites of many. The location is a major factor in its popularity. It is located at Chandni Chowk. Thus is easier to locate and reach. It has good connectivity with the whole city via bus and metro railways.
However, if the location is still a problem for you, here is a list of other good computer repairing centers in Kolkata
T M technology
Computer Repair, CCTV, Biometric & Networking Services in Kolkata by T.M. technologies is situated at AG- 112, AMP Mall 3rd Floor, Baishakhi, Bidhannagar, AG Block, Kolkata, West Bengal 700091. This is another good computer repairing center with all basic services and on time delivery facilities.
Mega Infosys
Mega Infosys, situated at 1/4 Poddar Nagar, Near Poddar Nagar Boys High School, Kolkata, West Bengal 700068 in Jadavpur area, is a well known Acer Repair center in Kolkata. Their technicians specialize in all Acer devices.
Zorils
Zorils located at Daga Building, 89, Netaji Subhas Rd, Fairley Place, BBD Bagh, Kolkata, West Bengal 700001 is a known name in this locality. They mainly serve the corporate houses.
Computer Repairing Services in Kolkata
It is located at Ashabai, 9/25Bijoygarh, 2nd Floor, Flat G, Jadavpur, Kolkata, West Bengal 700032 offer a trustworthy service to its client. It is a notable center for data recovery related issues.
Techyuga
it is a popular name for Dell and iPhone related services at kestopore, Chinar Park locality.
Technofinesse Laptop Service Center
It is located at Block BA, 52, Salt Lake, 1st Ave, Sector 1, this a popular laptop repairing joint in salt lake.
ORKIT COMPUTER SERVICE CENTER
This computer repairing center is located at Tangra and has earned a reputation it good computer repairing services over the years.
SUPERIOR ENTERPRISE
It is is a well-known computer repairing center near college street, specifically located at 169B, Bepin Behari Ganguly Street, BowBazar.
Accel Frontline
It is a well-known data recovery center located opposite Hotel Embassy, at 14, Princep St. Other than this they have a wide range of AMCs to suit the need of all.
Here are thus top 10 Computer repairing center in Kolkata. You may choose any of them in accordance to your convenience and need.
Matrix Infosys – Rating 3.5
out of 5 based on 33 Professionals.