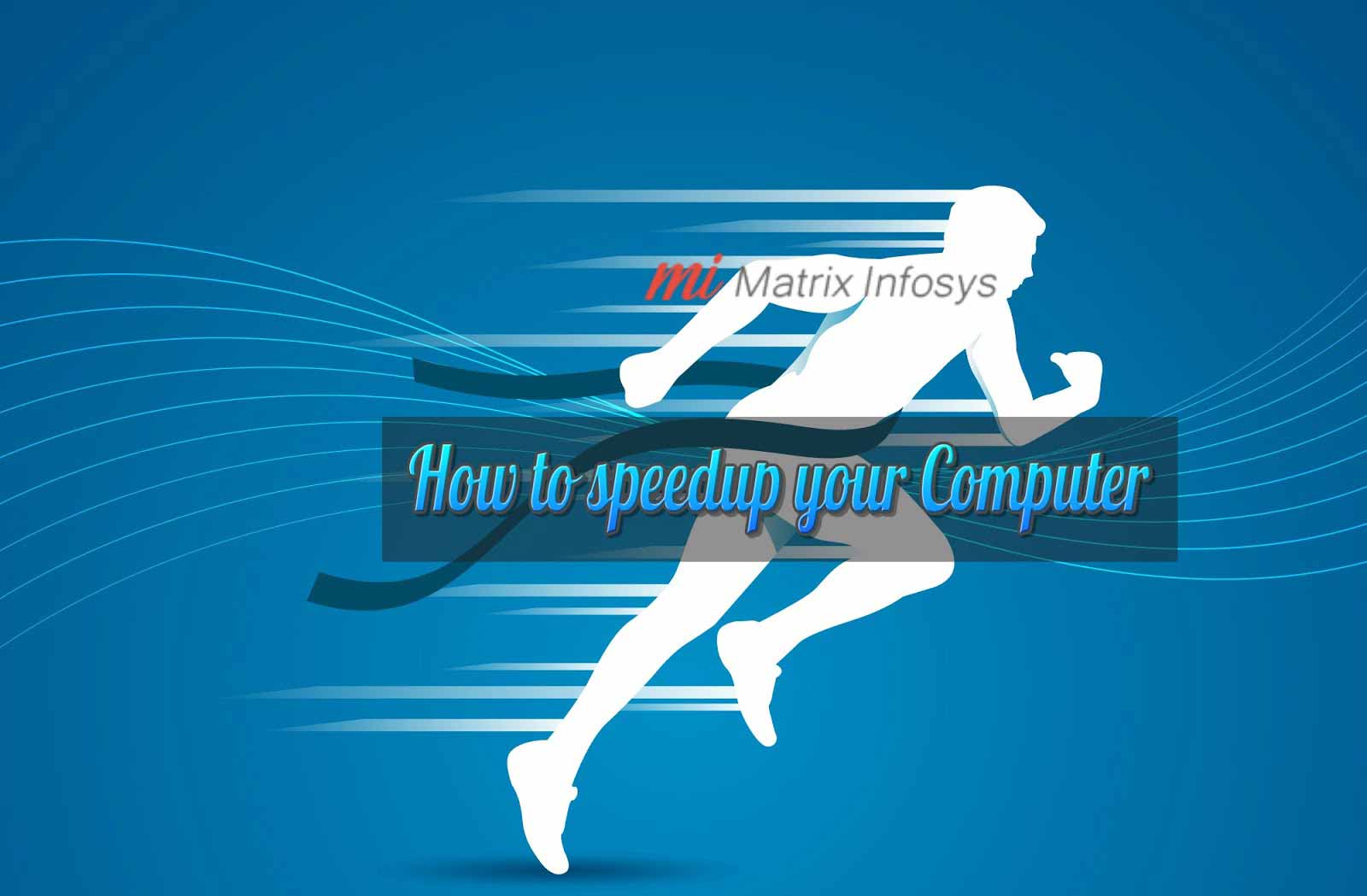 As we know computer is the part of our life if you are in Business, study or working as a employer for an organization and due to any hardware or software issue if your part life going down than your personal life will be effected. So you need a special care to your computer.
Today we are working on computer speed up which may effected due to some hardware and software issue. I am here to fix all speed up issue of your computer step by step. As you know Matrix Infosys always provide you with the best solutions for computer repairs and maintenance and try to keep you up to date on the field in as many possible ways. Through this blog we will try to make you aware about the ways to speed up your computer.
Simple Tips To Make Your Computer Fast
Need Best processor for Your Computer
If you are working for a company and use high multi-tasking in your computer, in that case your processor responding slow for your task. So for resolving this issue you need to use high quality processor for your computer.
Increase Hard Disk Space
Suppose your hard disk memory getting full in that case your computer going show down. So for fixing this issue you need to increase your hard disk space of your computer.
Keep safe from virus
If you are far away from the internet than great your computer have less chance to effected from virus. But if you are connected with internet than must use internet security to keep away from virus. It is also a case of show of your computer. Never use external device without scanning it.
Need More Guide for Speed Click Here